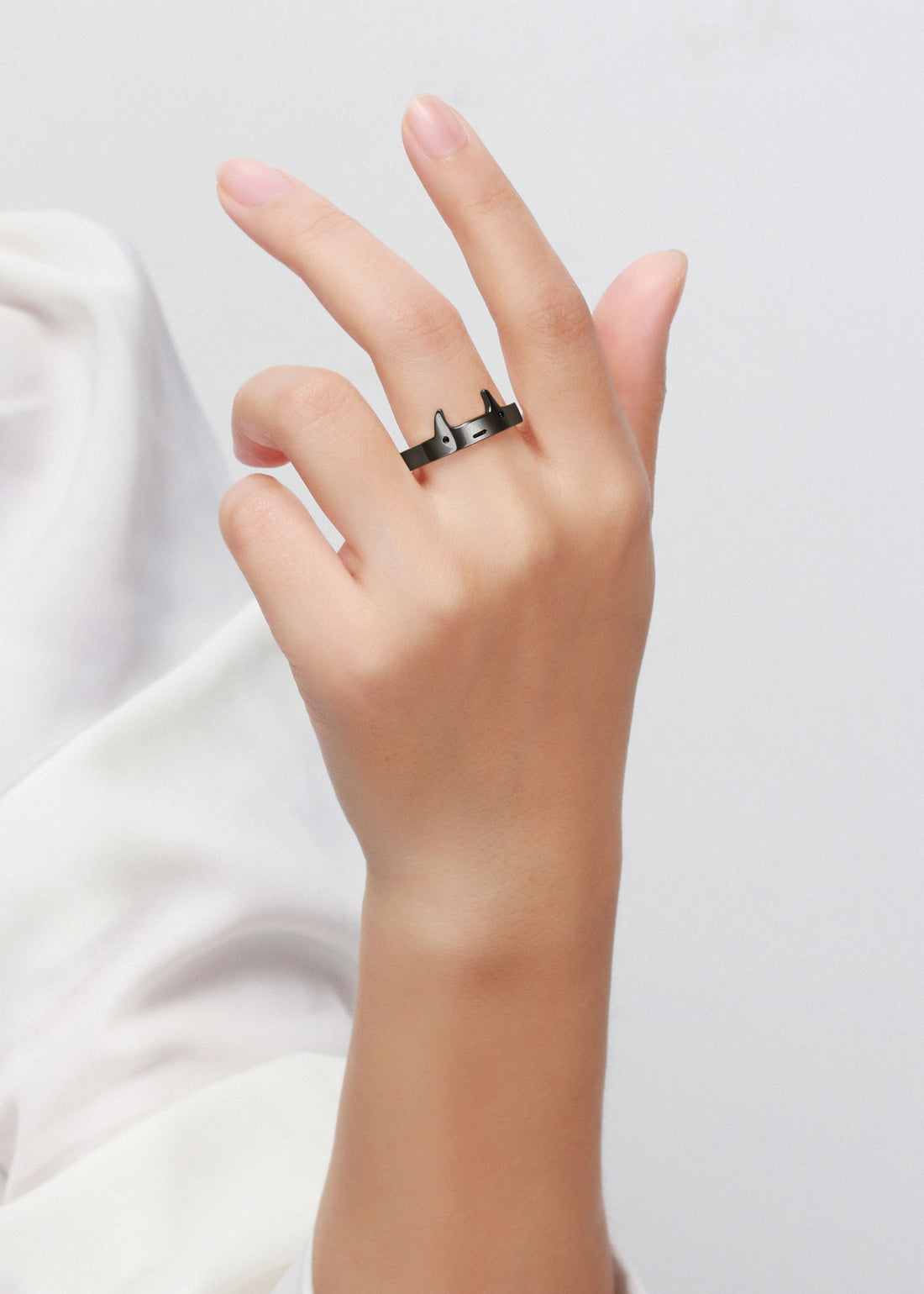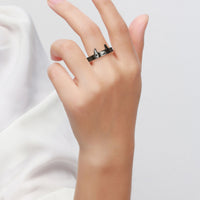 Estimated Shipping Widget will be displayed here! (with custom color)
They say that the odds of encountering a Black Gold Aku in the wild is 1/4096. Make sure to not let it run away if you see one in the shop!

Aku is short for Akuma (悪魔) meaning devil in Japanese. Don't be fooled by his cute looks. It's all part of his plan.
This is a special edition Aku made with our signature 925 sterling silver core and Black Gold exterior. Rhodium plating for protection and durability. 4mm height, 1.5 mm width. Inner band: logo, signature 925, and 1st edition stamp.
Sterling silver can be prone to tarnishing, we recommend storing your pieces in the box they came in when you're not wearing it. Tarnishing is completely normal on 925 sterling silver pieces! To remove tarnish, buff your jewelry with a silver polishing cloth. You can also use ultrasonic cleaners.

925 sterling silver is made of 92.5% pure silver, a highly durable and lightweight metal.